Palm Beach County Homeless Plan Report
The Palm Beach County Homeless Continuum of Care, known as the Homeless and Housing Alliance (HHA) was charged with the implementation of The Ten-Year Plan. The Palm Beach County Board of County Commissioners formed the Homeless Advisory Board (HAB) in 2008 to oversee and fund the goals of the plan. The Palm Beach County Division of Human and Veterans Services (DHVS), acting as the backbone organization, was charged with oversight of the homeless system of care. DHVS worked closely with service providers, the private sector, government and faith-based entities to meet the established goals of the plan.
This plan serves as the framework for the policies and programs that address homelessness in the community. Leading the Way Home builds upon the successes of The Ten-Year Plan to End Homelessness, focusing on the development of a robust coordinated service delivery system to ensure that every homeless person has a place to call home.
Click to download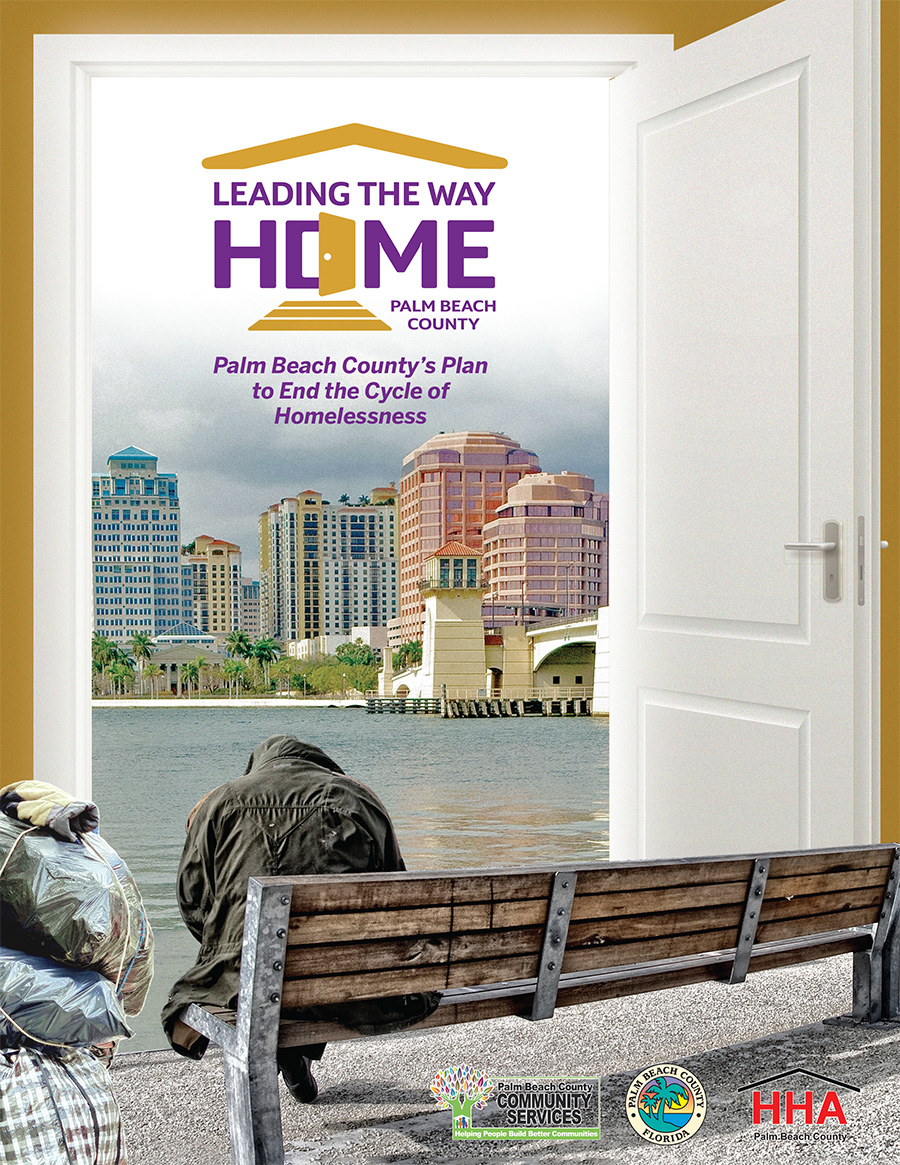 Connect With Us: