List of Accomplishments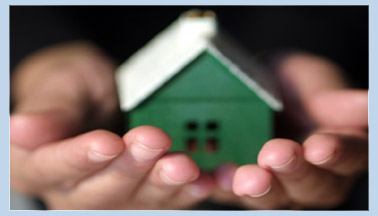 The efforts of the seven committees of the Homeless Advisory Board aim to further the goals of the Ten-Year Plan. A summary of the effort's accomplishments to date is as follows:
GOAL 1
---
Develop a Universal System for Intake/Assessment and Enhance Client Information Management System
Universal Intake System
The Universal Assessment Tool and Universal Intake Procedures developed by the Homeless and Housing Alliance in collaboration with the Program Planning Committee were piloted by four service providers and are now being implemented throughout the County. The Homeless Advisory Board, in February 2010, passed a motion to request that all local funding agencies require that utilization of these mechanisms be part of their criteria for funding eligibility.
Homeless Resource Centers
The County is the recipient of a multi-million dollar allocation from the U.S. Department of Housing and Urban Development (HUD) through its Neighborhood Stabilization Program (NSP), $7.5 million of which is dedicated to the purchase and rehabilitation of the County's first Homeless Resource Center.
The County Commission has approved the purchase of property on 45th Street to be renovated for the purpose of serving as the Central Communities Homeless Resource Center.
The City of West Palm Beach has established a Neighborhood Committee to provide input on the Center's programming and architectural plans.
A mechanism for contributing construction materials, equipment and other hard goods for the Center is being created to assist in keeping renovation costs low. This concept was inspired by a contribution of furniture and fixtures from The Breakers Hotel and Resort.
Human Services Division and Facilities Department staff, in collaboration with the Program Planning and Facilities Committees, are developing operating procedures for the facility which may dictate a variety of design requirements.
GOAL 2
---
Provide Interim Housing Services for Homeless Individuals/ Families
The Program Planning Committee continues to examine nationwide best practices related to housing for underserved populations.
The following programs, which include wrap-around services for homeless youth, have been recommended for implementation or expansion, and are awaiting available funding:

Life Skills Institute for Unaccompanied Youth
Expansion of beds for Pregnant Teens
Safe Haven Model for Disabled Youth with Mental Health & Substance Abuse Issues
GOAL 3
---
Coordinate Partnerships and Resources for Homeless Services
The Homeless Advisory Board and all of those working on the Ten-Year Plan's implementation continue to represent a broad range of constituencies, from the faith-based community to the business community and those who themselves have experienced homelessness. The project is truly a community effort with collaboration-building outcomes.
An Executive Committee of the Homeless and Housing Alliance has been developed with the purpose of reporting to the Homeless Advisory Board pertaining to prioritization of local funding recommendations.
A citizen delegation from Palm Beach County attended Homeless Advocacy Day in Tallahassee on April 7, 2010 to encourage our legislative delegation to support full funding for programs that support homeless services and other legislative issues related to homelessness being considered. The 2010 Legislative Session included the passage of the Hate Crimes Bill, for which the Committee strongly advocated.
Funding
A donor advised fund, entitled Community Fund to End Homelessness in Palm Beach County, has been established at the Community Foundation for Palm Beach and Martin Counties. The Fund is now open for private contributions and was awarded its first major contribution of $250,000 from the John D. and Catherine T. MacArthur Foundation, as well as a $50,000 grant from The Quantum Foundation.
Services of a Campaign Management Firm dedicated to exploring private, corporate and Foundation donor prospects and developing a comprehensive fundraising campaign to support the Ten-Year Plan's implementation has been finalized.
The Funding Committee continues to review viable options for establishing a dedicated funding stream specific to homeless services and the Ten-Year Plan. Examples of potential funding mechanisms include, but are not limited to bed, restaurant or other taxes; incentives for early property tax payments; donation meters, and park usage fees.
GOAL 4
---
Improve Access to Homeless Services with Outreach and Education
National Hunger and Homeless Awareness Week 2009 (November 15-21, 2009)
The Community Outreach and Public Awareness Committee sponsored multiple activities during this week, including but not limited to a food drive; film screenings on the topic of homelessness, and speaking engagements for community organizations. The primary goal of the event was to encourage a conversation about homelessness to be held in every home in Palm Beach County during the week.
The Ten2End logo has been developed to kick-off a branding campaign for the Ten-Year Plan.
The Ten2End website – www.TheHomelessPlan.org – was launched in the Fall of 2009 and provides a call to action while promoting volunteer and giving opportunities for its visitors.
Through a partnership with students at Palm Beach Atlantic University, a series of interview vignettes were created to put a local face on the issue of homelessness. The first of the series was premiered at the Ten2End VIP Film Premiere event on March 18, 2010 at the Harriet Himmel Theatre.
Law Enforcement Policy
A universal Law Enforcement Policy has been drafted that outlines a series of recommended procedures to be followed by law enforcement during encounters with homeless individuals and families, which includes guidance related to service provider referrals. The Policy was presented to the Law Enforcement Planning Council for review and is being developed further in sub-committee. Once finalized, all local law enforcement agencies will be requested to utilize the Policy as guidance in developing their own detailed protocols.
GOAL 5
---
Prevent Individuals and Families from Becoming Homeless
An SSI/SSDI Outreach, Access, and Recovery (SOAR) Program has been established as a joint effort between Human Services and the United Way as a method to expedite SSA disability applications.
A Veterans Coalition has been established as a sub-committee of the Homeless and Housing Alliance, bringing together representatives of veteran-serving agencies in order to promote collaboration and sharing of resources related to this special population.
Homeless Prevention and Rapid Re-Housing (HPRP)
As of October 2010, the County has expended $738,284 of its $800,000 allocation of HPRP made available in the Recovery Act for Homeless Prevention activities. As of October 2010, 384 households have received financial assistance and case management and 95 persons in 47 households have received security and utility deposits. The County has expended $494,787 of its $1,882,677 allocation made available for Rapid Re-Housing activities. Thus far, 45 persons in 16 households have received financial assistance and case management and 37 persons in 14 households have received security and utility deposits.
GOAL 6
---
Secure a Stable Stock of Affordable/Accessible Housing
The County's Department of Housing and Community Development has provided a comprehensive list of affordable housing resources in Palm Beach County, a document that will be updated periodically over the course of the Ten-Year Plan's implementation.
The Housing Committee is exploring the concept of utilizing Low Income Housing Tax Credits to develop a multi-family housing development and is seeking potential County or School Board-owned properties for the endeavor.
The Homeless Advisory Board is advocating for local entities to apply for funding through the County's competitively awarded Neighborhood Stabilization Program (NSP) funds in order to develop affordable housing to serve the homeless and nearly homeless population.
The Homeless Advisory Board is also working to engage local Housing Authorities in an effort to encourage greater utilization of Section 8 vouchers for those who are homeless.The Rapid Re-housing Programs are being operated by Adopt-A-Family and The Lord's Place under contracts with the County for $1,826,000 over three years. Services being provided include case management, housing search and housing placement.
GOAL 7
---
Provide System Oversight and Evaluation of the Ten-Year Plan
The Strategic Planning Committee has developed a quarterly reporting system for utilization by the HAB's committees in order to provide consistent updates on the progress of the Plan. These reports are used by staff to prepare periodic reports to the Board of County Commissioners as well as the public at large.
A grant in the amount of $50,000 from the Quantum Foundation, matched with a portion of funding received from the John. D. and Catherine T. MacArthur Foundation have allowed the creation of a County staff position dedicated to facilitating the Homeless Advisory Board and the implementation of the Ten-Year Plan. The Senior Planner II position was filled in May 2010.